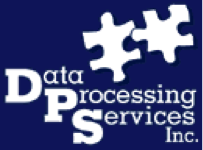 Data Processing Services, Inc.
Established 18 years ago and headquartered in Atlanta, Data Processing Services grew into an IT Consulting/Solutions specialty for permanent and contract programming services. Our success has been based on understanding our clients' world--IT infrastructure, culture, technology, and economic shifts. With emphasis on building and maintaining long-term partnerships, DPS identifies "Top 10%" talent through:
- Excellent (ever-evolving!) business recruiting solutions for all IT platforms, Database, Project Management, Business Analysis, Quality Assurance, Application Development, Helpdesk and other industry specialties
- Corporate HR hiring and staffing skills to fill an immediate gap, or outsource needs.
Our process is very straight forward:
1. Receive the job order and requirements from the client joborders@dpservices.com ;
2. Search and screen candidates resumes@dpservices.com ;
3. Present the best applicant(s) for the position.
Our highly trained recruiting staff will narrow the field of candidates down to the Perfect Match for your job order. We know to value your time, and look forward to doing business with you.
Contact us:
---
Data Processing Services, Inc.
3495 Lawrenceville-Suwanee Rd
Suwanee, GA 30024
770-368-1300 (Office)
770-368-0500 (Fax)